Salon Services
Head to Toe Beauty
Head over to Studio 21 Salon & Spa for a total makeover. We offer everything from hair, nail and skin care to makeup, tanning, wraps and massage services. You will walk out looking and feeling your best.
Hair
Hair Cutting
Women's Cut, Shampoo & Style
Women's Shampoo, Style & Set
Men's Cut, Shampoo & Style
Children's Haircut (Under 8)
Updo's and Fancy Finish
Blow Out Style
Braid Style
Micro Braiding
Scalp Treatment
Hair Extensions
HeatCure Treatment
OlaPlex Treatment
OlaPlex Add-on
Hair Consultation
$33
$20
$18
$15
$60 – up
$20
$20 - up
$350- up
$25
$150 - up
$35
$30
$15
FREE
Hair Colour
Colour Retouch
Colour Cap
High/Lowlights
Foil High/Lowlights
Balayage

$75 – up
$85 – up
$85 – up
$105 – up
$105 - up

Includes cut and style. Corrective colour, extra long hair, multiple shades and colours priced upon consultation. Virgin hair colour also priced upon consultation.

Textured Design
Perms and Relaxers are priced upon consultation with stylist. Extra charges may apply due to length, product and time involved.
Pricing starts at $75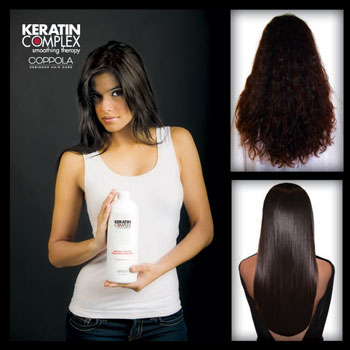 Coppola Keratin Complex Hair Smoothing System
Makes your hair smooth, sexy and soft!!!
Treat your hair to a Keratin infusion to hydrate deep into the hair cuticle to eliminate frizz and leave your hair smooth and shiny. This revolutionary smoothingsystem infuses Keratin deep into the hair cuticle, eliminating up to ninety-five percent of frizz and curl and leaving the hair smooth, shiny and luxurious. Results typically last 3 to 5 months depending on hair type.
Pricing starts at $275
Express Blowout at $150
Makeup
We are proud to offer our clients Jane Iredale Mineral Makeup.
A New Look

Let 21 Salon & Spa create a fresh new look to update and rejuvenate your makeup techniques. We'll find the perfect color palette and use professional application techniques in a personalized step by step consultation.
30 Minutes - $30
Wedding Day Makeup Application
On your special day, allow one of our makeup artists to completely pamper you and make you look ravishing while you relax.
30 Minutes - $30
Waxing Services
Brow Waxing
Lip or Chin
Sides of Face
Back
Full Arm
Half Arm
Lower or Upper Leg

$12.00
$12.00
$24.00
$45.00
$40.00
$27.00
$35.00

Bikini
Brazillian
Full Leg
Full Leg and Bikini
Half leg and Bikini
Tummy or Underarm
Chest

$35.00
$55.00
$65.00
$80.00
$70.00
$25.00
$45.00

Tinting
Brow Tint
Lash Tint

$15.00
$20.00

Eyelash Services
EnVogue Eyelash Extension Full Set
Fill In
$125
$25
Manicures, Pedicures & Nails
Deluxe Spa Manicure
Classic Manicure
French Polish
Spa Pedicure
French Polish Pedicure
Hot Stone Spa Pedicure
Pedicure With Reflexology

$45.00
$21.00
$27.00
$45.00
$51.00
$55.00
$70.00

Shellac Nails
Acrylics – Full Set
Acrylics – Fill-ins
Paraffin Treatments – Hands
Paraffin Treatments - Feet
Polish Change - Hands or feet

$36.00
$40.00
$25.00
$12.00
$15.00
$12.00



Let Us Pamper You
Call today for an appointment for your day at the spa. We'll take care of your beauty and relaxation needs.